My new product will get you thinking a little more about your "Ticker" limited quantities please read now.
I was going to put a big headline here to get you reading the rest of this page.
Instead I am just going to say...
"I love this watch maybe you will as well..."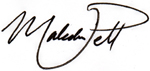 Hi Reader

Thank you for stopping buy and checking out my latest "P.S." product.
As you probably know I do Agility with my dogs but I also like to walk a lot and I have even started running, so when I came across this product I thought it would be worth checking out.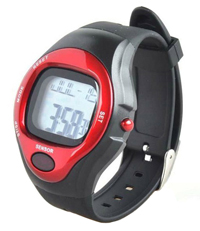 I love this watch just because it's easy to use and setup and because it does exactly what it is supposed to do.
Ok just a quick heads up on a couple of important things...
Firstly I am not a trained doctor, nor am I hear to give you any advice medical or otherwise but I don't have to tell you why it is important to get a bit of exercise...any exercise (please remember to consult a doctor before starting an exercise program).
But from what I have read if you want to burn calories you need to keep in your fat burning zone.
And from what I gather it just means that when you are exercising don't let your heart rate go up too much.
And this is why this watch is so great.
It's not difficult to find out what your maximum heart rate should be (you can find this out quite quickly with a search on the net) so you know when you are exercising too hard.
So by wearing this watch you can quickly tell if you are out of the fat burning zone.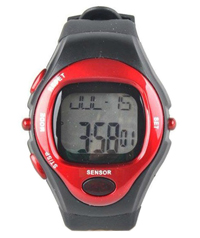 This smart looking watch has some pretty cool features...


Calculate the calories burned and pulse rate of an AVERAGE Individual based on preset age, weight, and sex
Based on your preset information memorized by the watch, the time on the counter, and your heart rate, the calorie watch is able to determine how many calories you have burned during your workout
The calorie watch also tells you which of your 5 Activity zones you exercised in
Timer and Calendar
Daily alarm and hourly chime
Chronograph with split lap time (stop watch)
Exercise counter with automatic and manual override calorie counter
External pulse mode for determining heart rate at any time
Comes already working with a battery included (CR2032)
Full easy to read instructions
Size: Approx. 25x4x1.5cm
The watch is also light and comfortable to wear and the buttons are a good size which means they are not too fiddly for people with bigger hands.
As you have probably gathered it is does a lot more than just check your hear rate.
This is a real sports watch with all the normal features you would expect to find from a watch like this.
I have been wearing mine out on walks, when I am doing agility and I have even started to use it when running just so I can get a feel for how much work I am doing.
As you know the instruction leaflets that come with products like this can be a nightmare to read. This one is simple and really informative.
I had mine set up and ready to go in a few minutes.
Ok now for the price...
I managed to get you a great deal...
Just
£15.99 + £1 p&p
(p & p actually cost £2.70 to post).

(Please note: your PIKE & Co. Pulse heart rate monitor watch will be delivered directly to your in the next 5 working days. It is delivered straight from the manufactures.)
Don't be fooled by the price.
Many watches like this cost a lot more because they usually include GPS functions and transmitters so you can use heart rate monitors which the average person just doesn't need.
This is far easier to use and much easier to setup and the more expensive watches.
If you just want to see how your doing and keep and eye on your heart rate thessn this watch is exactly what you need and all the other functions are a welcome bonus.
All my P.S. products come with a full 30 day money back "I am not satisfied" guarantee (returned in the condition sent) and a full one years replacement warranty.
Thank you for reading and I hope you find this product useful.
Malcolm
sales@bluebelldata.co.uk
P.S. I could only secure a limited quantity of these at this price. So as usual the button will disappear when they are all gone.